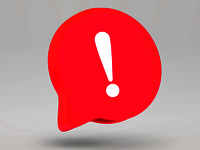 WEEE and ElektroG: Marketplaces check registration as of 1 July
Complete WEEE Germany registration quickly now
From 01.07.2023, marketplaces must check your WEEE registration with the EAR foundation - If your electrical equipment is not properly registered, marketplaces may not allow you to offer it.
Product Finder of get-e-right
In this product finder, you as a consumer or authority can use a simple search function to check for which individual products get-e-right is appointed as an authorised representative. Depending on the assignment by the manufacturer, this may be the authorization for product safety or also the authorisation for the entry in the EPREL product database (in accordance with Regulation (EU) 2017/1369). In addition, we will provide you with relevant information about products and manufacturers that we represent as an authorised representative. As part of the authorisation for product safety, you can also access the EU declaration of conformity for the associated product in our database and - if desired - download it directly. This also applies to further publication obligations for products represented by us. In connection with the authorisation for the entry in the EPREL product database, you can find further information as well as the documents to be published in the product finder.

If you are a consumer and would like to know whether we represent the manufacturer for the product you have in mind, or would like to access more detailed information, please visit our Consumer Product Finder.

If you are a market surveillance authority and would like to have access, please open our product finder for authorities. You can also use this to make authorised inquiries about the products you have in your possession, provided we have been appointed by the manufacturer to act as an authorised representative for them.