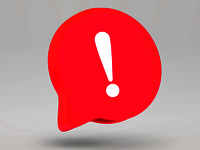 WEEE and ElektroG: Marketplaces check registration as of 1 July
Complete WEEE Germany registration quickly now
From 01.07.2023, marketplaces must check your WEEE registration with the EAR foundation - If your electrical equipment is not properly registered, marketplaces may not allow you to offer it.
Product Finder of get-e-right
Dear visitor,
You can search for the product at hand by completely filling out one of the following fields within our simple full-text search. Under the overview point "Details", you can find more detailed information as well as documents to be published, if required.